Gregory E. Anderson PC: A Trusted Oral Surgeon
With Offices in Logan and Garland, UT ​
Since 1994, Dr. Gregory E. Anderson has provided advanced oral and maxillofacial surgery to the communities of Garland and Logan, Utah. Our practice is committed to providing the highest level of care by using advanced equipment and modern techniques. When you choose us for your oral surgery, our warm and friendly staff will ensure you feel comfortable and at ease through every stage of treatment. Our goal is not just to alleviate your pain and symptoms but also to set you and your family up for success in the future by improving your oral health.
As an oral and maxillofacial surgeon, Dr. Anderson manages a wide variety of problems that your dentist may not be qualified to treat. He practices a full scope of oral and maxillofacial surgery, with expertise in dental implant placement, wisdom tooth removal, and corrective jaw surgery. He also rebuilds bone structure with minimally invasive techniques that optimize comfort, and he can diagnose and treat all kinds of facial pain, injuries, and fractures.
If you are looking for a friendly, board-certified oral surgeon to meet your family's advanced dental needs, contact our practice today.
Why Should You Choose Us for Oral Surgery?
Compassionate
Our patients come first. We treat you on an individual basis, understanding that no two situations are the same. We enjoy learning about you and your story in order to provide personalized, attentive care that best fits your needs.
Expert
Our office has been serving communities in Utah for over 20 years.
Dr. Anderson
has undergone years of
advanced surgical training,
far more than a general dentist, and has earned elite recognition from the American Association of Oral and Maxillofacial Surgeons. He is passionate about
oral surgery
and has fully dedicated his practice to this highly specialized field.
Affordable
We don't want cost getting in the way of you getting the care you need. Even though we use the most modern technologies and techniques, our fees are 30%-40% less than other surgeons and dentists in the area. We accept most forms of dental insurance and Medicaid. To help you afford any out-of-pocket costs, we offer in-house financing and financing through CareCredit®, a reputable third-party healthcare lender.
Family-Oriented
We work with patients of all ages, including
children and individuals with special needs
. As a father of eight,
Dr. Anderson
understands how to work with little ones, and he knows the importance of treating their dental health concerns in a timely manner.
Meet Dr. Anderson
A Board-Certified Oral Surgeon
Dr. Gregory E. Anderson is proud to meet the maxillofacial surgery and oral surgery needs of families in Logan, Garland, and surrounding Utah communities. He is board-certified in oral and maxillofacial surgery and a Diplomate in the American Association of Oral and Maxillofacial Surgeons, which is one of the most prestigious statuses an oral surgeon can attain.
Dr. Anderson received his training from some of the finest dental programs in the country. After completing his bachelor's degree at Utah State University, he went on to graduate magna cum laude from the VCU School of Dentistry. He then went beyond general dental school and completed a four-year residency in oral and maxillofacial surgery through the University of Kentucky.
Dr. Anderson's greatest joy is his family. He and his wife have eight children and eight grandchildren. When he's not performing oral surgery, you can probably find him coaching his kids in soccer or basketball.
Dr. Anderson's Professional Affiliations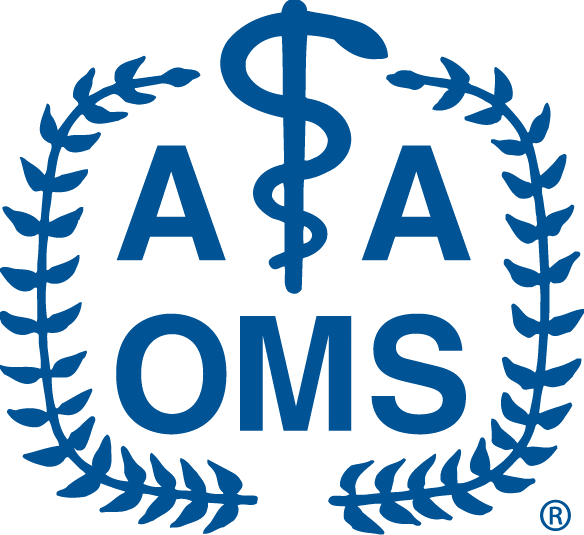 Real 5-Star Reviews
"Highly recommended!"
Greg is so knowledgeable and skilled. He's an excellent surgeon. He has completed many procedures for myself and my family. Highly recommended!
View on Google
Dr. Anderson and staff were so nice and helpful! They were efficient but thorough for the exam and were able to answer all my questions. I would definitely recommend their office to friends and family!
View on Google
Advanced Oral Surgery
Request a Consultation Today
Complete List of Services
Cleft lip and palate surgery
Gum surgery
Oral appliance therapy
Preprosthetic surgery
Ridge augmentation
"I received the greatest care and service here"
"I received the greatest care and service here with Dr. Anderson. His team of nurses and the doctor himself was very forthcoming with everything they were going to do and attentive to every concern and need I had. Highly recommend for dental work."
Deven Ferlin, 2023, 5-Star Review
Providing Exceptional Dental Care
in Logan and Garland, UT
"The service was absolutely comfortable. I wasn't expecting the time to go so fast, but Dr Anderson and his staff were so kind, and very professional. "

Braden G.
Take a Look Around
Our Logan Office
"Dr. Anderson is amazing."
More 5-Star Reviews
Just so efficient and professional staff was amazing and had two extractions and did in such a timely manner I recommend Dr Anderson anytime for reliable service and great customer service .
View on Google
Dr. Anderson is amazing. Thank you for your extra care given with my daughter for her wisdom teeth extraction.
View on Google