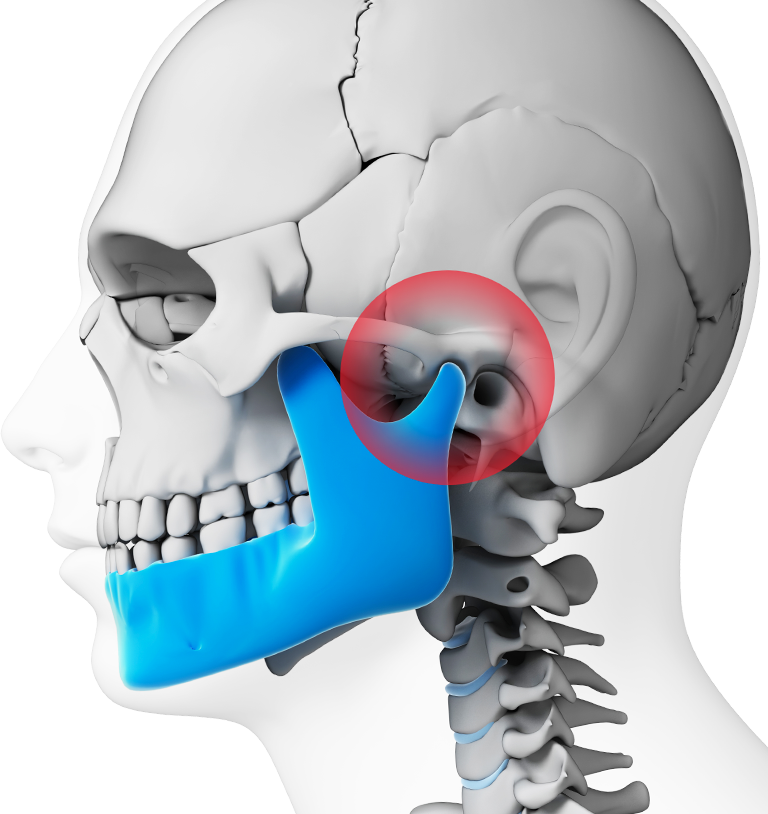 TMJ Treatment
An unbalanced bite not only makes chewing and speaking more difficult. It can also cause constant jaw pain, inflammation, and headaches.
At Gregory E. Anderson PC, our board-certified oral surgeon offers many types of TMJ treatment to help alleviate discomfort—for good.
How can treating a TMJ disorder improve your quality of life?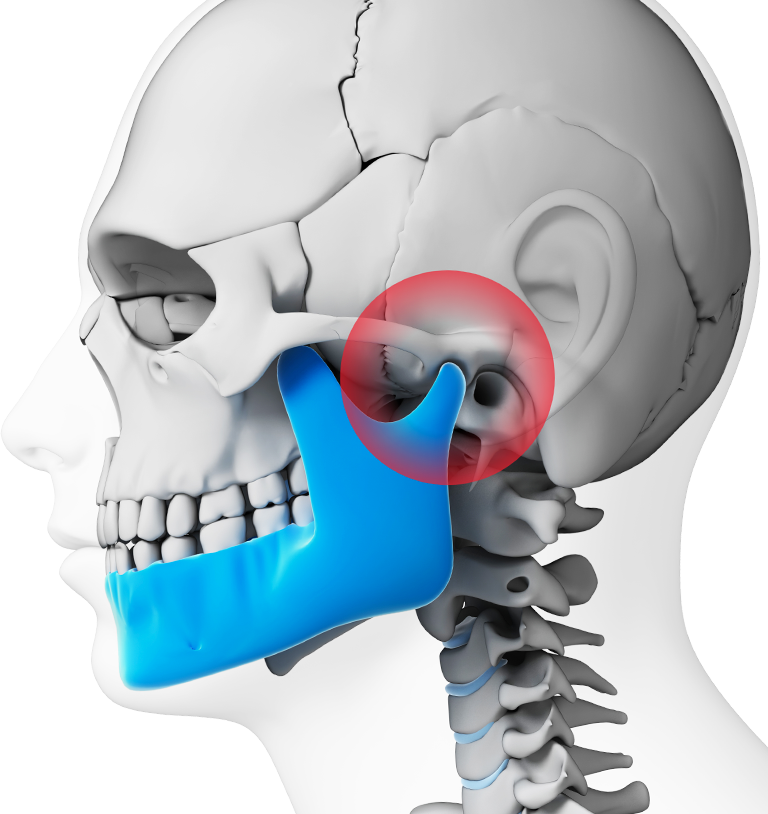 Professional Treatment

Can Deliver:
Immediate Relief
By eradicating the most common symptoms of a TMJ disorder, including headaches, jaw pain, and facial pain, you can permanently address the pain that affects your day-to-day wellness. Patients who receive treatment can also protect their jaw muscles and jaw joints from additional damage and strain.
Long-Term Health Benefits
When realigning your jaws, Dr. Gregory Anderson can protect your teeth from excessive wear and expensive restorative dental work at his two offices in Garland and Logan, UT. Additionally, if non-surgical options prove ineffective, surgical TMJ intervention can achieve longer-lasting relief than home remedies or over-the-counter anti-inflammatory medications, which eventually wear off.
Enhanced Quality of Life
If you suffer from the debilitating symptoms of TMJ disorder, you know how they can affect your mood, prevent you from participating in certain activities, and undermine your overall quality of life. Splints, steroids, or surgical treatment can reduce or even eliminate these symptoms, allowing you to enjoy life to the fullest.
Dr. Anderson will determine which treatment is right for you based on the nature of your disorder. To full understand your condition, he will perform a physical examination, radiographic examination, and review your medical history.
Unlike many TMJ specialists, he is not limited to splint therapy and can design a treatment plan that addresses your exact needs.
Get a Professional Opinion
If You Are Experiencing Symptoms
TMJ disorder
does not present the same
in every person. You may not even notice common symptoms like grinding or you may feel that pain or tenderness are
not serious
. However, if the cause is TMJ disorder, it can have
lasting effects
on your oral health. As such, it is
highly recommended
that you schedule a consultation if you are experiencing symptoms, notice something different about your bite, or tend to excessively clench your jaw. After a
thorough examination
,
Dr. Anderson
can determine whether TMJ disorder treatment is the
best course of action
.
Relax:
Many Treatments for TMJ Are Non-Surgical
Many men and women experiencing TMJ pain hesitate to seek out care because they are worried that treatment may mean surgery. However, this is not always the case. Some tempromandibular joint pain can be alleviated with conservative options like splint therapy and steroid injections.
If your unique case requires surgical intervention, you have no cause to worry. We help you relax by offering intravenous (IV) sedation at our Logan oral surgery practice. For more extensive procedures performed in a hospital setting, we also offer general anesthesia.
Temporomandibular Joint Treatment
from a Board-Certified Specialist
In addition to being fully trained in administering IV sedation, our doctor is a board-certified oral surgeon who has been serving Logan since 1994.
Dr. Anderson's extensive background and advanced training allow him to treat the most complex cases of teeth and jaw joint issues. Because he offers in-office surgical care, he can often treat your TMJ case without referring you to an outside specialist. Our temporomandibular joint care is comprehensive, convenient, and can prevent long-term damage to your jaw muscles, teeth, and overall health.
How to Prepare
for Temporomandibular Joint Treatment
We understand that every TMJ sufferer wants to do their part in preparing for their upcoming temporomandibular joint treatment.
How you prepare for your appointment will depend on what type of treatment you are undergoing. To determine which type of TMJ treatment you need, you will first need to visit our office for a consultation. You can prepare for this appointment by creating a list of your TMJ symptoms and informing our team if you:
Clench your teeth
Have frequent headaches
Suffer from back, shoulder, or neck pain
Notice excessively worn or loose teeth due to TMJ pain
If Dr. Anderson determines that TMJ surgery is necessary, he will give you a detailed list of pre-operative instructions, which may include:
Quitting smoking
Fasting the night before the surgery
Enlisting a trusted friend to drive you home after TMJ surgery