Dental implants are considered the most effective method of tooth replacement. With proper care, implants can last a lifetime.
Unfortunately, many people don't consider implants because they are concerned about the cost. This can lead to serious health problems.
Board-certified oral surgeon Gregory E. Anderson, with offices in Garland and Logan, UT, offers financing to make implants more affordable.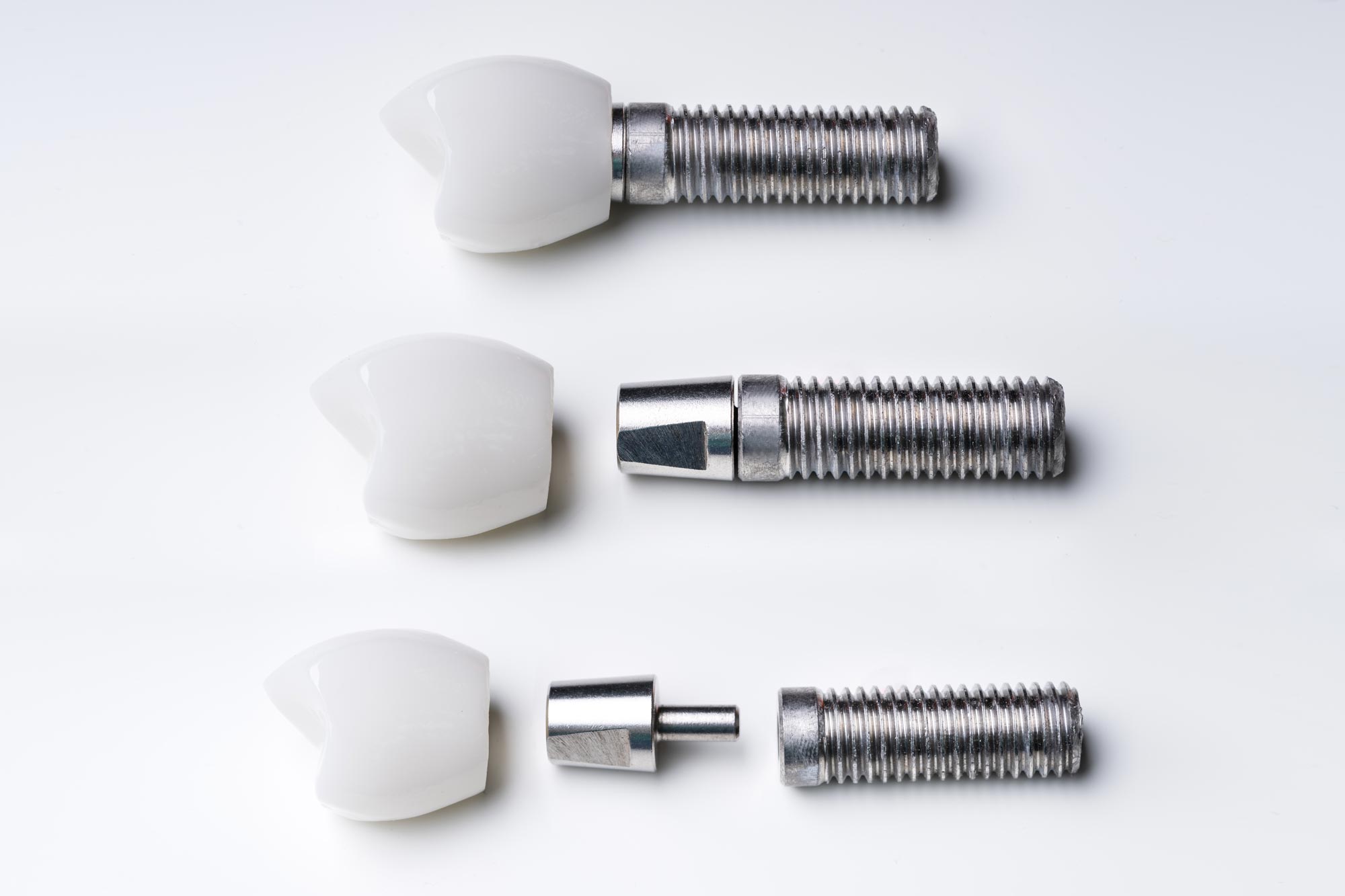 A Short Dental Implant Overview
A dental implant is a titanium post that is surgically implanted into your jawbone at the site of a missing tooth. It acts as a strong, artificial tooth root.
After healing, a connector called an abutment is attached to each post. A custom crown, bridge, or denture is then attached to the abutments, completing your smile.
Dr. Anderson Reduces Dental Implant Costs
Dr. Anderson
is an extensively trained, personable dental professional who wants his
Logan
and
Garland, UT
, patients to receive the highest quality dentistry treatments available at an affordable price.
Charges Less Than Most Dentists
Dr. Anderson's dental implant fees are up to 40 percent lower than other dentists and oral surgeons in the Logan, UT, area, even though he uses the most advanced, well-established diagnostic and restorative digital technology, such as surgical guides and digital X-rays.
In-House Payment Plans
Patients of Dr. Anderson's family-friendly practice can put down a 20 percent deposit on their implant treatment and pay off the balance on a monthly basis. There are no extra fees if payments are made on schedule.
Takes Dental Insurance and Medicaid
Our staff always aims to get you the most coverage through your dental insurance. Please know that Medicaid and most dental insurance plans do not cover dental implants, but they may at least partially cover the crowns, dentures, or bridges attached to your implants.
Dr. Anderson Accepts CareCredit®
Affordable monthly financing is offered through CareCredit at our Logan, Utah, practice. These low and no-interest payment plans help to manage out-of-pocket costs.
Receive Implants From an Expert Dentist
At Reduced Rates
Some dentists charge higher-end amounts for their dental implants based on their skill level and experience. Dr. Anderson has the qualifications and skill to do the same – but chooses not to. He has been running a thriving dental practice for approximately three decades and would rather offer dental implant treatments his patients can afford than raise his rates to the industry average.
His dental implants can replace missing natural teeth by supporting restorations like bridges, crowns, and dentures. The best way to get a customized cost estimate for your dental implants is at an in-person consultation at his Garland or Logan, UT, offices. Call or write to us today to request your appointment.
Dr. Anderson Is an Elite Oral Surgeon
So many patients come to Dr. Anderson for the following reasons and more:
Premier Qualifications
Dr. Anderson has earned board certification in Oral and Maxillofacial surgery and is a Diplomate in the American Association of Oral and Maxillofacial Surgeons. These achievements required the passage of rigorous written and oral examinations to prove his high level of knowledge. As a diplomate, Dr. Anderson also completes assessments to maintain his certification.
Complex Range of Care
Dr. Anderson's superior level of care goes beyond handling complex dental cases. He treats patients of all ages and is proud to have fostered an accessible practice for those with special needs. He is also trilingual, speaking English, Spanish, and Portuguese. All these factors together allow him to offer transformative implants to a vast array of patients.
Dr. Anderson Gets 5 Stars for Dental Implant Treatment
"I Would Recommend this Office to Anybody."
Dr Anderson has helped me to be able to function when my mouth has been in so much pain. I had 2 implants that could not heal. My entire mouth was sore tender and not working. From previous dentist work. Dr Anderson solved the problems with the implants and helped me to once again be able eat abs have a normal life. Thank you to you and your staff. Mary Kay W
View on Google
Dr. Anderson and his staff are very professional, caring and knowledgeable. I needed a tooth extraction and implant. The process went very smoothly and I am very happy with the result. I would recommend this office to anybody.
View on Google
A Beautiful Smile Is Worth Every Penny
Logan, Utah, Loves Our Entire Team
Dr Anderson and his staff are very competent, kind and caring.
View on Google
Dr Anderson is phenomenal! ... He is very personable and extremely kind. We definitely recommend him!
View on Google